Hello, there's a running joke that my mother rides horses and I ride yoga mats. I do love all things yoga and when I can marry the two: the energy and spirit of the farm to the beauty of yoga: I DO!
I frequent monthly yoga sessions at Old Bust Head Brewing Company at Vint Hill Farms. I typically go by myself as a (re)treat. The last class I went to was hosted by Jaimis; a very pretty yogi in what I call mermaid leggings. The music was great; tribal and dance worthy. When we like something don't we want more of it?
I am intrigued by nature and the spirituality of Native American Indian Moons. June is the Strawberry moon. I pitched to Jaimis of Drop Sound and Robin of Franny's Pharmacy Nova a collaboration and here ya go friends: YOUR INVITATION TO A SILENT DISCO
https://www.jaimisyoga.com/events-1/full-moon-yoga-silent-disco-winfall-farm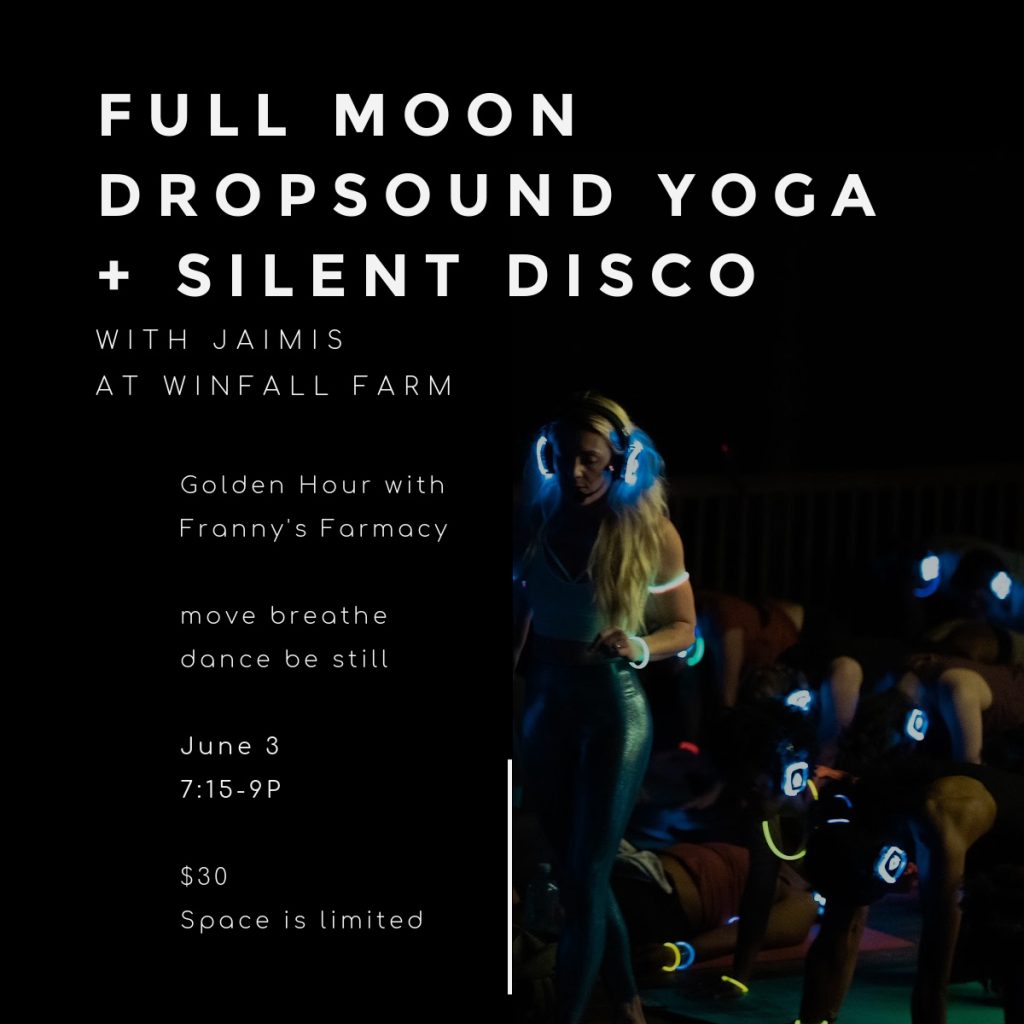 This event will be in a back hay field. I suggest bringing a throw rug and putting your yoga mat on that. Create your own little disco space. I look forward to the party…. see you there. Spread the word!